PHP based Web Development
PHP is an open source server side scripting language. As being open source, Its free to use and modify as per our needs.
There are many free & paid frameworks and CMS available to use, which makes it easier to develop as needed.
Webmull have expertise to develop in Core PHP as well as in OOP based PHP and MVC structured programming.
E-commerce Web Development
E-commerce sites/application are necessity to sell the product faster and increase exposure, in today's market.
Webmull's E-commerce development is mainly focused on Magento, which is considered best in its class because of scalability, flexibility and ability to handle large catalog. Webmull has expertise in Magento 2, with template and extension development.
Other than Magento, Webmull develops E-commerce sites in Woo commerce, osCommerce, PrestaShop, Zen cart,Drupal Commerce,VirtueMart, X-Cart & Open cart
If you have something specific in mind, Webmull will bring that idea to reality with our custom development. Whether you want to develop in Core PHP or CMS/framework or some specific things on particular place, our team will make sure that it comes as you imagined.
With custom development, the site will look exactly as you want.
We shall try to exceed your expectations!
Webmull develops sites and applications using PHP based CMS or Frameworks. In CMS development, Webmull is expert in WordPress, Joomla, Magento & Drupal and in frameworks Webmull has expertise in Laravel, CakePHP, Zend, CodeIgniter & Symphony.
Webmull also develops a custom web application or CMS, based on client preferences.
Web and Open Source Consultancy
Which technology to use for development and why? Why use CMS? These and many more questions will be on your mind. We will help you determine what to use & how to achieve something.
We at Webmull use open source technologies to give web solution. There are many advantages of using open source, its free, easily customizable and source code is available. So, one can change anything in the source code as per needs, which makes custom coding easier and can give more personalized look to the site.
Payment Gateway Integration
If you are selling something, you should consider adding a payment gateway on your website, as It'll allow the customers to pay with their Credit/debit cards, Internet banking and other supported services.
Webmull can integrate all types payment gateway(s) to your site(s), which will make the business grow faster and will increase the revenue.
With each Experience we keep getting better.
Website Optimization
Slow website? Pages not loading or loading improperly? Sluggish animation or other weird behavior? Worry not, we'll make it all right.
Webmull will make your site load faster and properly, even decreasing resource load in certain situations, to make the end user experience smoother.
Website Upgrade and Migration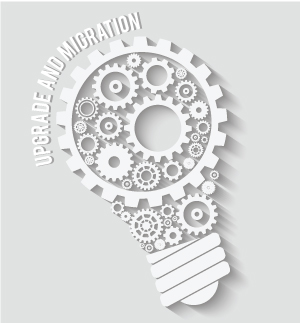 Migrating site from one host to another? Perhaps you want to upgrade your site's CMS/framework to latest version? OR may be both?
We will make sure that upgrade and migration are done as smoothly as possible, without any kind of errors and in limited time-frame as well.
Website Maintenance & Support
You have a website, which now requires maintenance? Perhaps you want to make maintenance at regular intervals (both short and long term)? We'll maintain and upgrade your site, for the period decide, with full efficiency. So that the site is always on latest version and runs smoothly for all kind of users.
Website Testing
You have created a brand new website and want to test it? OR many be you upgraded website and want to re-test it? You want manual or automatic testing? perhaps both?
We at Webmull test websites using both automatic and manual testing, with perfect documentation, so that you can determine the result effectively.